A Job-Matching Tool to Elevate Hiring Decisions
---
Organizations consistently struggle with hiring and engaging employees. In order for your organization to build a high-performing workforce and drive results, you need to have the right people working in the right roles and being developed to their full potential. The PXT Select™ assessment gives your organization objective, reliable, and accurate data so you can confidently hire, manage, and retain productive employees.
As a comprehensive, "full person" assessment, the PXT® Select assessment measures how well an individual fits specific jobs in an organization by assessing their Cognitive Ability, Behavioral Traits, and Interests. The job-matching feature of the PXT® Select assessment enables organizations to evaluate an individual relative to the qualities required to perform a job successfully. Contact NewSummit to learn more about implementing this assessment in your workplace to improve the impact of every employee and streamline the hiring process.
Assess Job Candidates & Improve Employee Coaching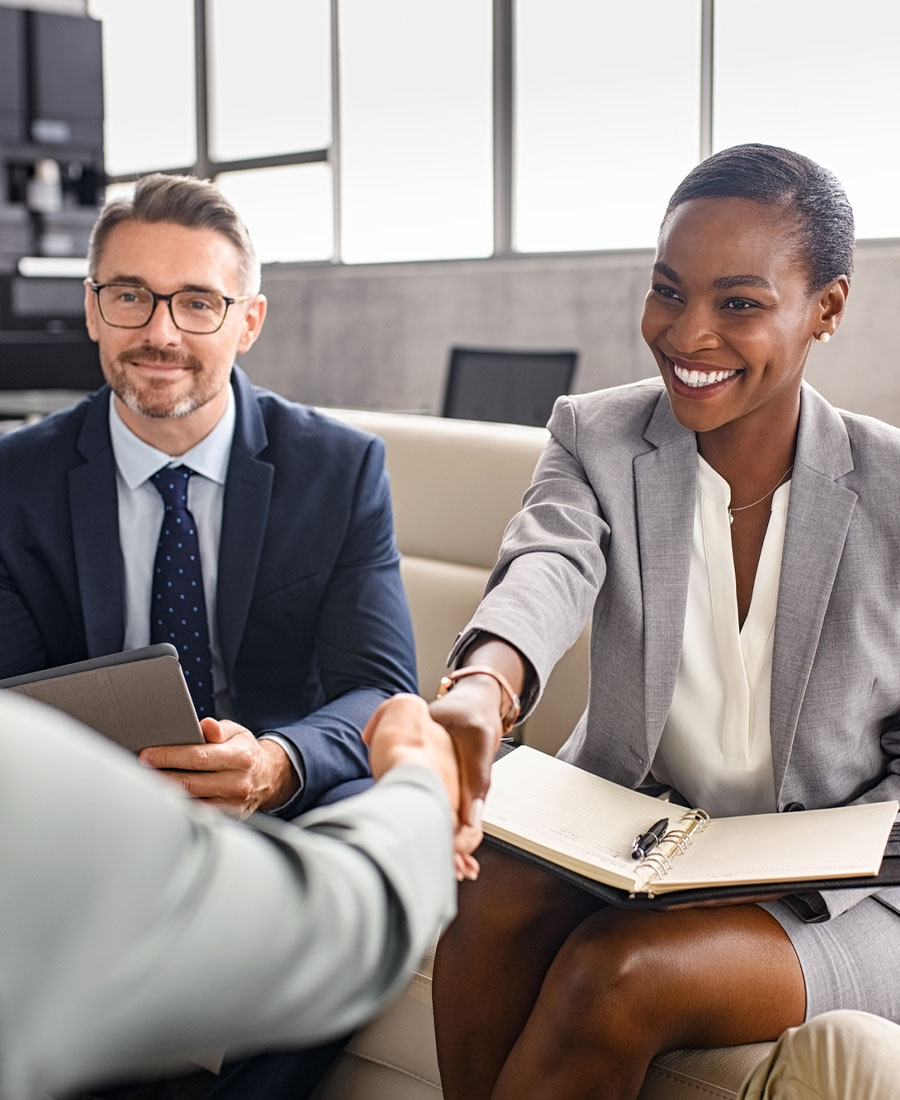 PXT Select™ helps hiring managers:
Establish an efficient hiring and selection process
Avoid costly hiring mistakes
Improve employee satisfaction, performance, and retention
Assist managers with employee coaching and onboarding
Identify talent gaps and focus on leveraging employee strengths
Before assessing an individual, our team of experts helps you develop performance models for the jobs you need to fill. A performance model is a benchmark you will compare individuals against to establish the degree of Job-Person Fit. Once the performance model is established, candidates take the assessment online after receiving a link from the HR administrator or hiring manager.
The assessment doesn't require monitoring, and an individual can take it from any device with internet access. The system instantly scores the assessment and sends the requested reports to the hiring manager. PXT® Select provides the manager with a suite of 13 reports they can use for hiring and selection, onboarding, leadership development, coaching, succession planning, and more.
Contact Us
Explore Other Services
Assess job candidates' work habits, ethical standards, and situational morality with this hiring tool.
Improve teamwork, productivity, problem-solving, and communication in your workforce with this personal assessment tool.
Empower your workforce with group and one-on-one leadership coaching that increases communication and enhances capability.
Your Questions Answered
Can I become certified to implement PXT® Select at my organization?
Yes, we offer PXT® Select Certification to help your internal hiring managers better understand PXT® Select and how to implement it within your company.
What is the assessment process for PXT® Select?
With the use of our extensive library and the help of a PXT® Select expert, the manager completes a performance model. Candidates receive a request to take the online assessment. Assessment results are scored and benchmarked against the performance model to evaluate the degree of Job-Person Fit. The manager receives the results in a convenient suite of 13 reports. The assessment takes approximately 60 minutes and no proctoring or supervising is required.
Is PXT® Select legally defensible as a hiring tool?
Yes, PXT® Select is legally defensible as a hiring tool to find candidates that match your job best and avoid future performance intervention. Contact NewSummit to learn more.