Meet The NewSummit Employee Development Team
NewSummit was founded on the passionate belief that maximum human potential is achieved through education and empowerment. Our leadership teams are all executive leaders and business owners who have not only risen through the ranks but understand the challenges facing new managers and their organizations. As solution-oriented experts, our passion is in the development of an organization's talent, specifically frontline managers and supervisors, who hold the key to a company's success.
Leadership Training by Experienced Leaders and Educators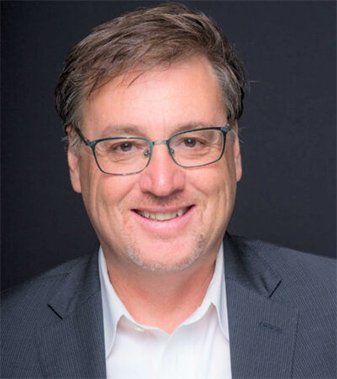 Although there are exceptions, people do not start a position with the hope of failing. Rather, they are proud of the job and organization, excited about joining a supportive team, and thrilled about growth opportunities. Human beings, by nature, want to learn, improve and succeed. Ensuring and nurturing an individual's success, and thereby ensuring an organization's success, is why Allen chose education as his profession. It is through this passion that NewSummit was founded.
With a Master's in Adult Education and skilled in Six Sigma, project management, assessment/evaluation, competency management, change management, and process engineering, Allen drives positive change toward a person's potential.
An experienced executive and business owner, Allen leads an amazing team of talented and diverse individuals. Together, this team's purpose is to deliver critical-to-performance knowledge and skills, developing individuals, teams, divisions, and companies to peak performance.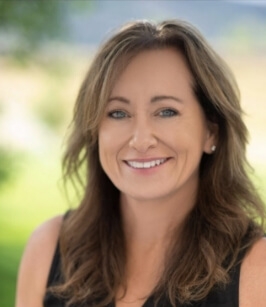 Co-Founder, VP HR
Crystal Dunkle
As Co-Founder and Head of HR at NewSummit, Crystal brings a lifetime of passion in helping everyone around her. She brings to NewSummit this passion as well as her experience in owning and managing other businesses in fields as diverse as Manufacturing, Education, and Alternative Healthcare. Her background includes QA/QC, Public Relations, and Human Resources. She loves the outdoors of Colorado and achieves her greatest happiness from her family.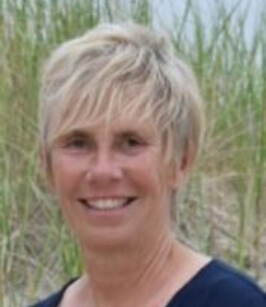 VP Channel/Business Development
Diane Edwards
Diane has over 20 years in strategic sales and Channel Partnership Development in various leadership roles. By leveraging her technical and business acumen in forming strategic partnerships and ecosystems that align technology and services, she enables organizations to attract, engage, and retain talent.
Diane has years of experience leading teams responsible for learning and development, channel partnerships and direct sales. Repeatedly recognized for yielding way beyond set quotas and growing seasoned and start-up companies, her leadership skills have been fined tuned over the years. Recognized as a trusted advisor by her clients, Diane thrives in leading teams that bring value-add to organizations. These value-adds are outcomes to developing and implementing strategies and partnerships that drive revenue and contributes to the achievement of organizational success.
Diane is combining her talent in HR technologies along with her leadership and trusted advisor expertise to improving an organization's talent. Focusing on delivering an ecosystem of products and services that bridge the gap in leadership pipeline, maximize human potential and develop, engaged next-generation leaders. Diane is proud to be a part of the amazing team at New Summit and spearheads the business development and execution of New Summit sales, channel partnership, and New Summit's Leadership Ecosystem.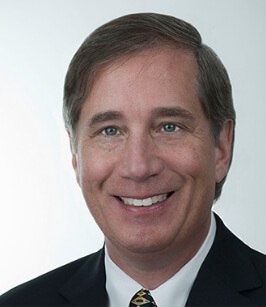 SVP Human Capital Solutions
Mark Laurin
Mark Laurin has over 35 years of continuous experience in the adult learning and training profession as a teacher, instructor, facilitator, instructional designer, solution architect, and senior leader. He is a member of the executive team for New Summit Leadership as Senior Vice President of Human Capital Management Solutions. Prior to New Summit he worked with Crystal Caliper Education Solutions as Vice President of Human Capital Solutions/Senior Learning Architect, and at SumTotal Systems, as the Talent Development and Readiness Enablement Manager. With Terumo BCT, he was the Senior Manager of Operations, Learning and Workplace Performance, and with Galileo International, as their Senior Manager of Global Human Resources Training and Development.
Mark served as an adjunct faculty member instructing both graduate and undergraduate degree programs at various colleges and universities (University of Denver, Webster University, University of Phoenix, Arapahoe and Westminster Community Colleges). Additionally, for the University of Denver as an academic advisory board member and career development mentor. Mark was twice President of the International Society for Performance Improvement's (ISPI) Front Range Chapter in Colorado. In 2010, during the society's international conference he was awarded the Distinguished Service Award for his over twenty years of leadership and dedication to ISPI.
His undergraduate degree is in Speech Communications and Philosophy from Ripon College. His graduate degree is in Speech Communications with an emphasis on Linguistics from the University of Denver. He is a certified Instructional Technologist through the Center for Effective Performance, and Master Trainer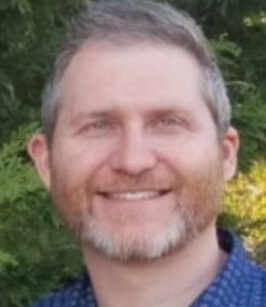 Sr Director, Organizational Culture and Change
Zak Bissinger
Zak Bissinger is an experienced and passionate leader for Equity and Social Justice. He combines decades of experience as a teacher, instructional coach and curriculum designer, with years of experience facilitating Diversity, Equity, and Inclusion (DEI) workshops and conferences to provide a program tailored for any organization. Zak's approach to DEI facilitation is to construct a "big tent" where all voices are heard, affirmed and respected. His two decades of experience as a White male working to understand his own race, gender, and privilege give him a unique insight into working with individuals and groups seeking to do the same. He invites his participants to join him on a journey to understand unconscious bias and privilege in society as well as their personal lives in a way that removes blame or shame and opens doors for new relationships and connection.
"We all have biases, some are natural, and some are socialized", says Zak. "Our job is to see when our biases are based on socialized racism, sexism, or other 'ism' and take a moment to recognize the bias so that we do not perpetuate it. We all have biases; the key is to recognize them and be conscious of the actions we choose"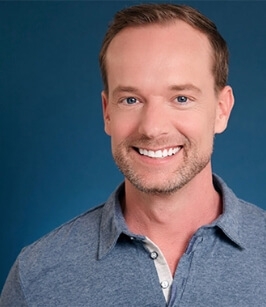 Learning & Performance Executive
Dr. Matt Casey
Matt Casey has over 15 years experience in training solution design, implementation, and testing in a variety of business settings in various executive and senior leadership roles. Dr. Casey's background includes training evaluation methods, training program management in both centralized and decentralized environments, technical communications management, instructional design program management, quality assurance, and help desk management.
Prior work experience in software, legal, consulting, insurance, and pharmaceutical industries have required a breadth of applications to performance initiatives. Dr. Casey has designed performance solutions in the areas of instructor-led training, virtual instructor-led training, on-line training, and blended learning. Matt also has extensive experience and knowledge of evaluating the effectiveness of training, and developed an indirect training evaluation method called Problem-Based Inquiry.
Matt's skills include learning assessment and training evaluation; learning needs assessment; instructional design and development; and facilitation and training. His education encompasses an undergraduate degree in Psychology focusing on Industrial/Organizational Psychology, a master's degree in Technical Education, and a Ph.D. in Curricular and Instructional studies. Dr. Casey has published and presented on various training-related topics and is a member of the American Society of Training and Development. He is currently a Senior Lecturer in the Department of Educational Foundations and Leadership at The University of Akron.